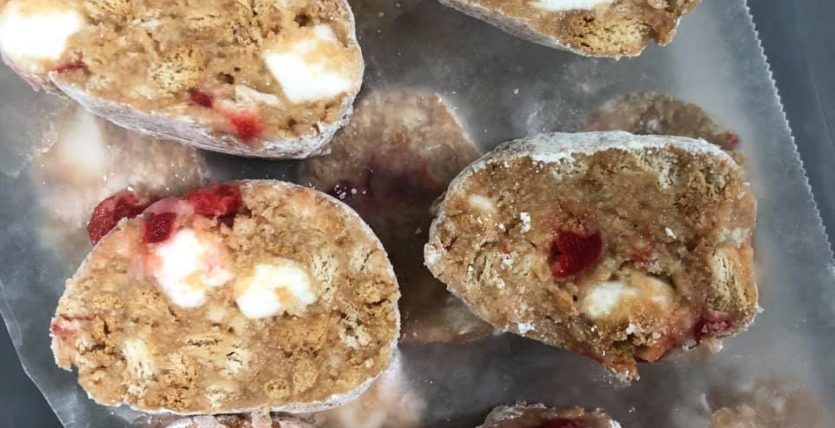 Our in house Chef, Ms. Sheryl, prepares breakfast, morning snack, lunch, and afternoon snack, daily with fresh ingredients!
All meals are planned and prepared on premises, using the highest nutritional standards, and the menu is rotated on a regular basis.
Substitutions will be made for children with food allergies and vegetarian diets. If a dietary supplement is required please make arrangements with the Director.
CHECK OUT A SAMPLE MENU!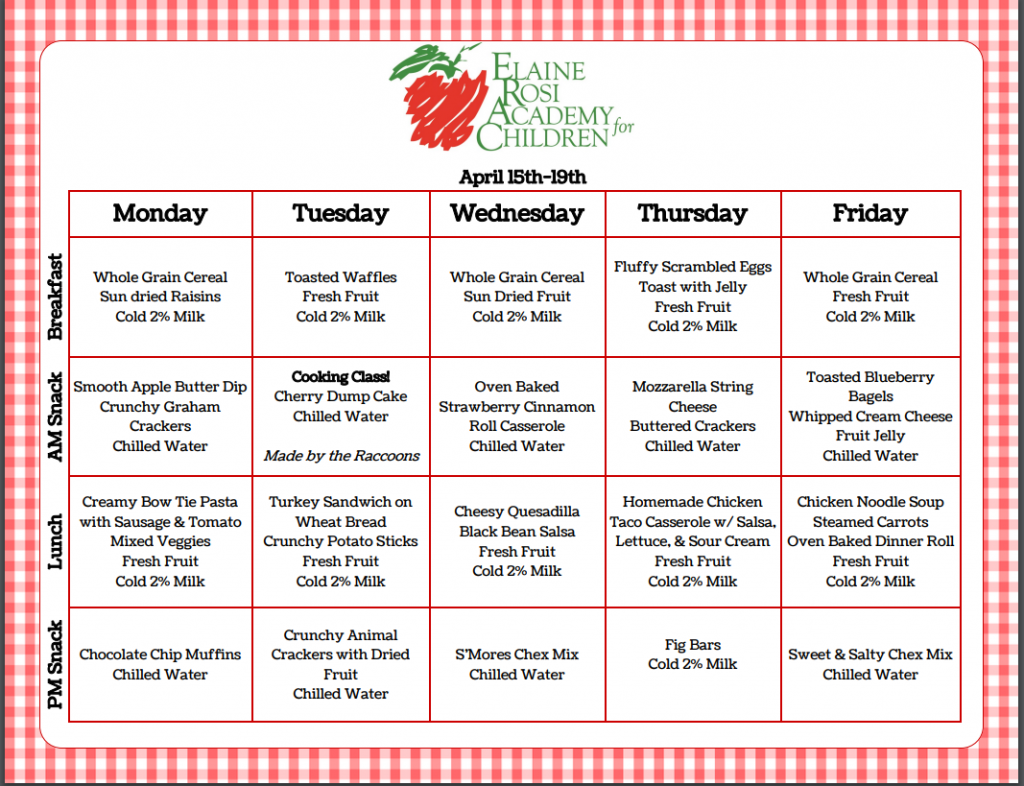 All of our menus are sent weekly to our parents through tadpoles and are posted on our Facebook page.